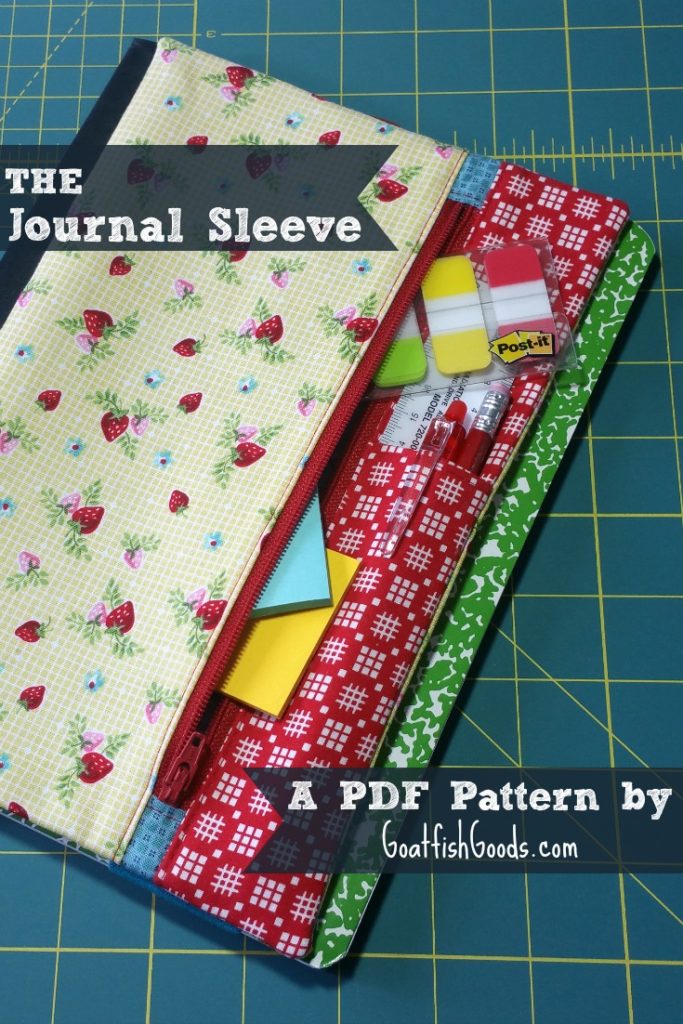 The Journal Sleeve came to be all because I decided last year to re-introduce longhand, as opposed to typing and texting, back into my life.  As an adult, the use of my own handwriting was reduced to grocery lists and birthday card blurbs.  On rare occasions when I'd need to write a paragraph or more, my hand would fatigue immediately.  It felt like my handwriting, something unique to me, was becoming an old fashion, obsolete, practice.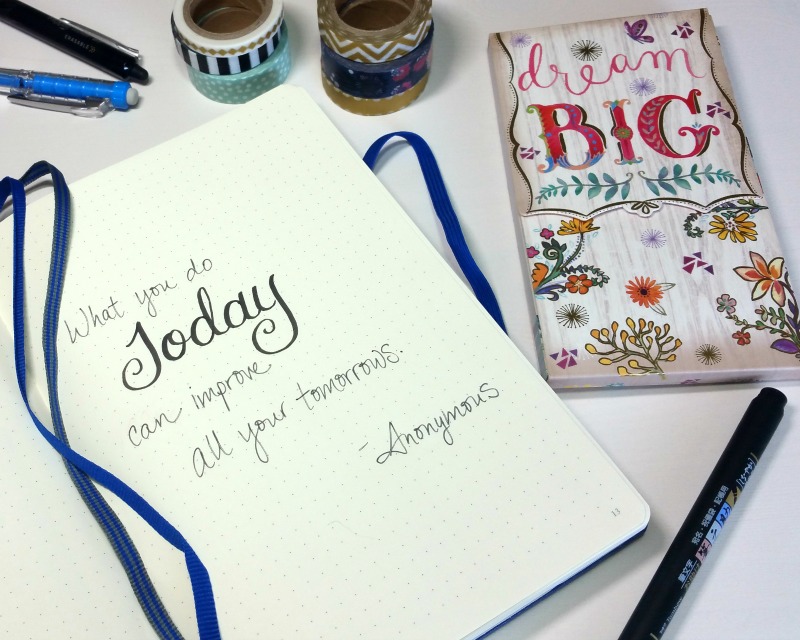 My renewed interest in handwriting came about in a couple of ways.  First, I kept stumbling across articles about how writing things down, as opposed to typing them out with a keyboard, actually forces us to process information more thoroughly and helps our brains retain information.  I was intrigued, to say the least.  Now, just so you know, I'm a bit of a junkie when it comes to apps on my phone, especially productivity apps.  But, I've often experienced an "out of sight, out of mind" phenomenon that hampers my digital efforts to be organized and productive.  I began to think at least a

partly

longhand approach might be the answer.
Around the same time, I also discovered the wonderful world of Bullet Journaling, a super flexible type of planning and journaling using – get this – pen and paper.  In January of 2016, I gave the Bullet Journal system a try and fell in love with nearly everything about it.  It certainly boosted my productivity, but it was also this cool, ever-growing, ever-changing, collection of my handwriting in the form of todo lists, brainstorms, notes, plans, things I'm grateful for, doodles, dreams… it's truly an extension of myself I can flip through in a very personal, tangible way.
If this leaves you the slightest bit curious, I strongly encourage you to learn more about the Bullet Journal from the system's creator, Ryder Carroll, on his Bullet Journal site.  
My first Bullet Journal was an awesomely orange Leuchtturm1917, a hard bound notebook.  It didn't take long before I realized I could really use something to hold my journaling essentials when I was away from my desk.  I briefly looked into making a cover of some sort with a pocket, but it would have been a shame to cover up the orangeness of my Leuchtturm!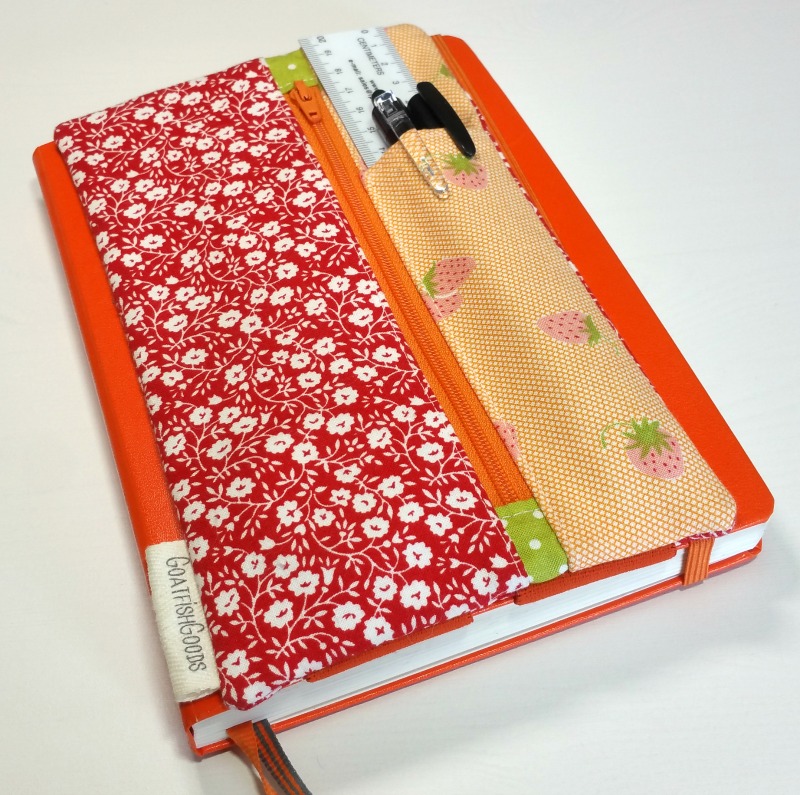 After a few tries, I came up with something I found to be extremely useful.  Even  better, I could coordinate fun fabric combinations with the beautiful color of my journal.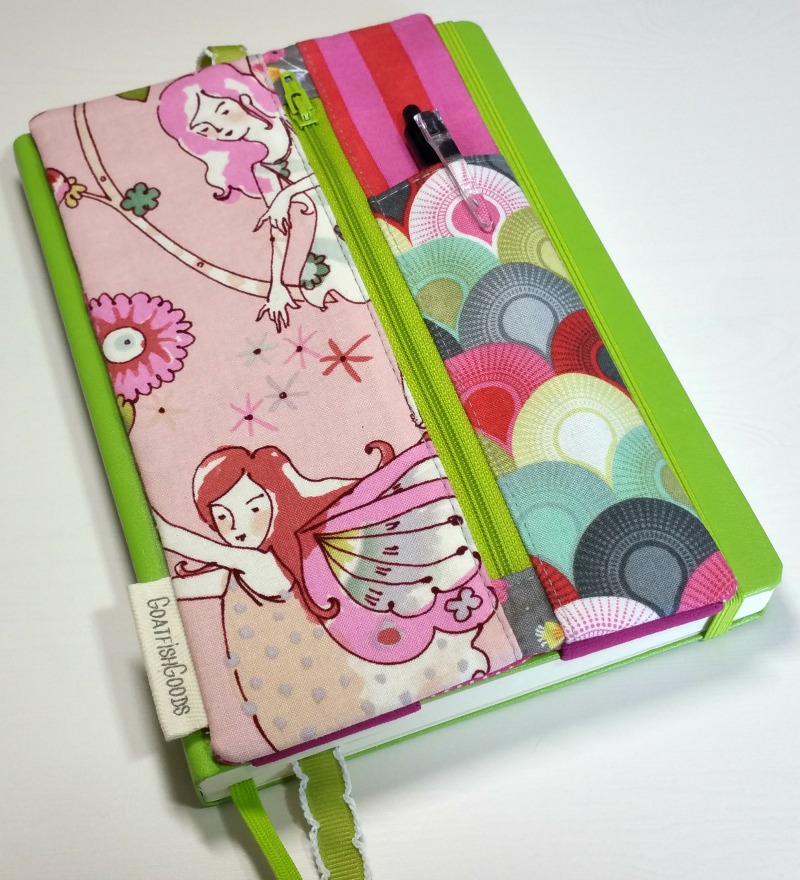 When it was time to replace my orange Leuchtturm, it was so much fun to make another one for my new exquisitely green Leuchtturm!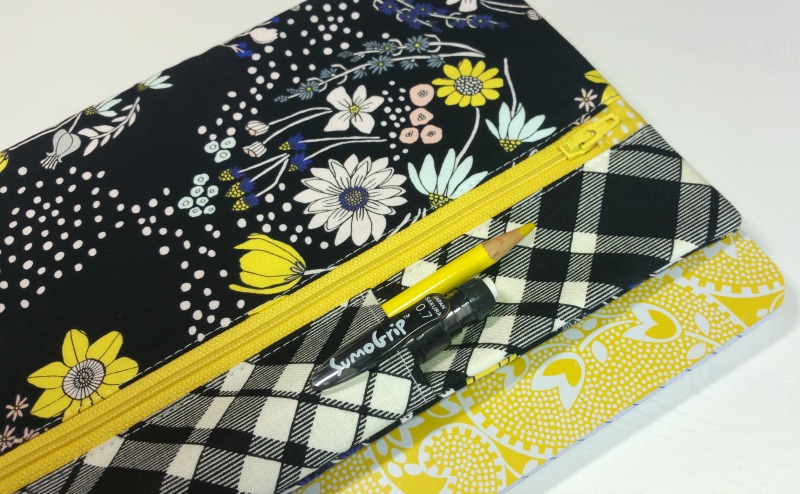 My experimenting evolved into The Journal Sleeve… a perfectly handy storage solution to slip onto the front cover of a journal or notebook that boasts a pen pocket to hold favorite pens and a straight edge, as well as a zipper pocket perfect for stashing sticky notes, scissors, an eraser, paper clips, stickers, cash, etc.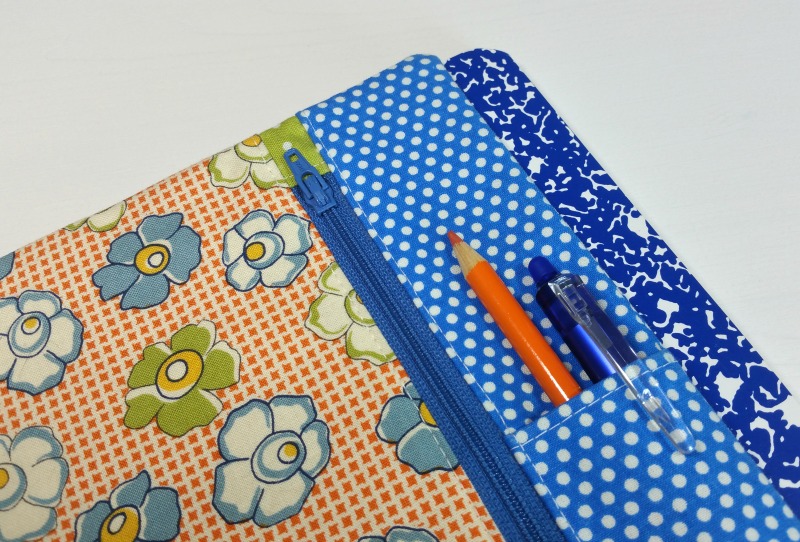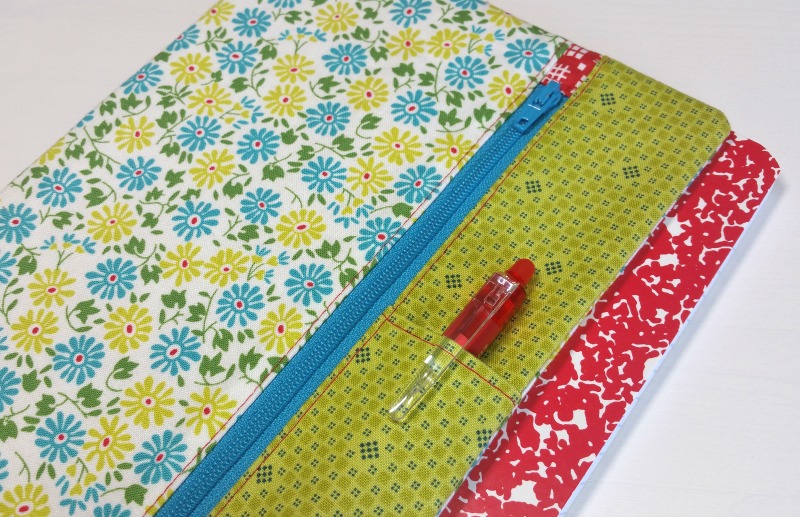 Once I used it for a while with my Bullet Journal, it dawned on my how ideal it would be for the composition notebooks I so often use for sewing and crochet projects, cooking, finances, goal making, home improvement, etc.  That's when I decided to find a way to make the sizing completely

customizable

.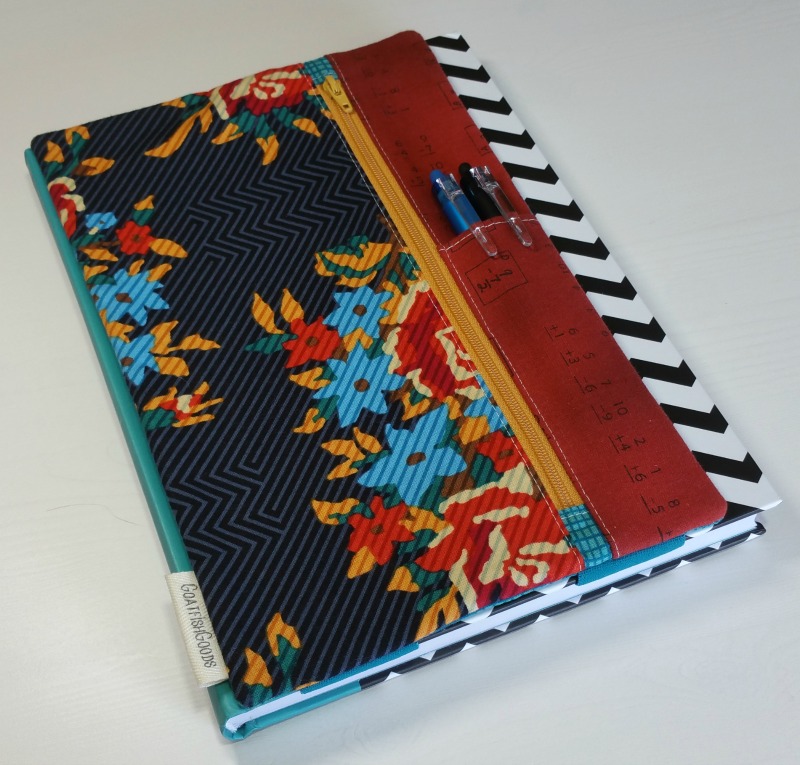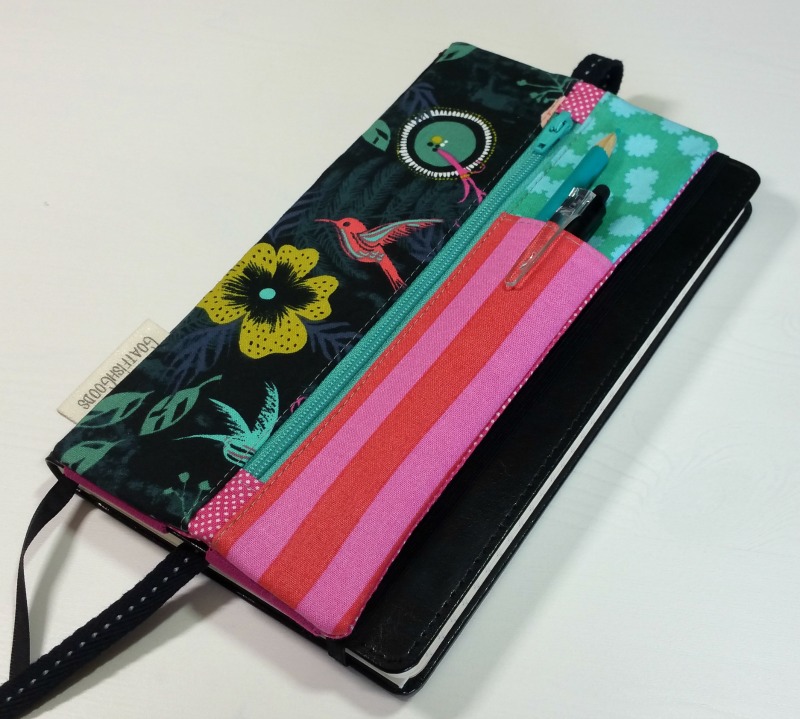 I think that's the best part! The pattern includes a customization worksheet that allows you to make a Journal Sleeve that is perfectly sized for YOUR favorite notebook or journal. It just needs to be 5-8 inches wide and 7-11 inches long with a somewhat rigid cover and a stiff spine. I'm partial to the Leuchtturm1917, the Filofax A5 Notebook, and standard composition notebooks. Beautiful hardcover journals in a variety of sizes can be found just about anywhere. There are so many great options!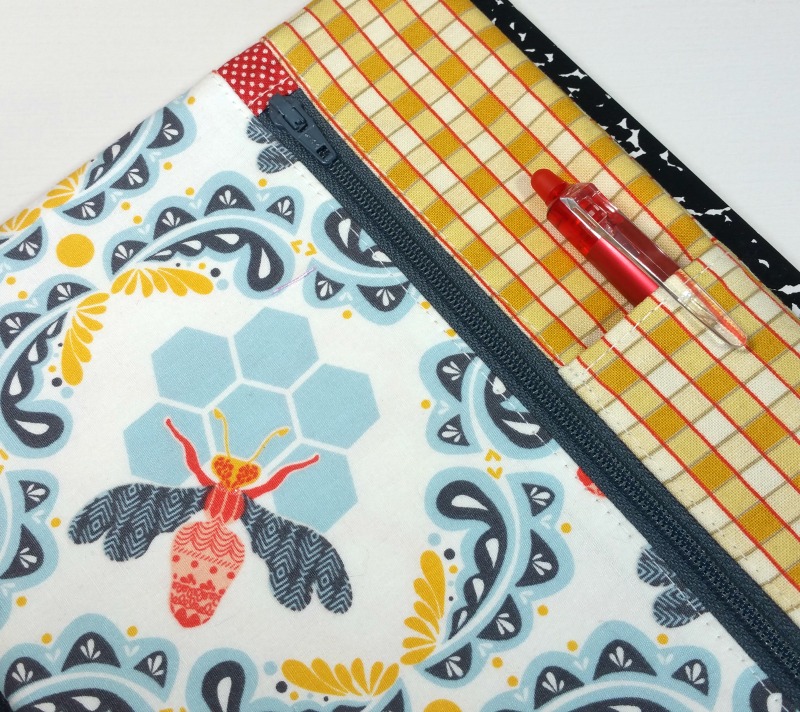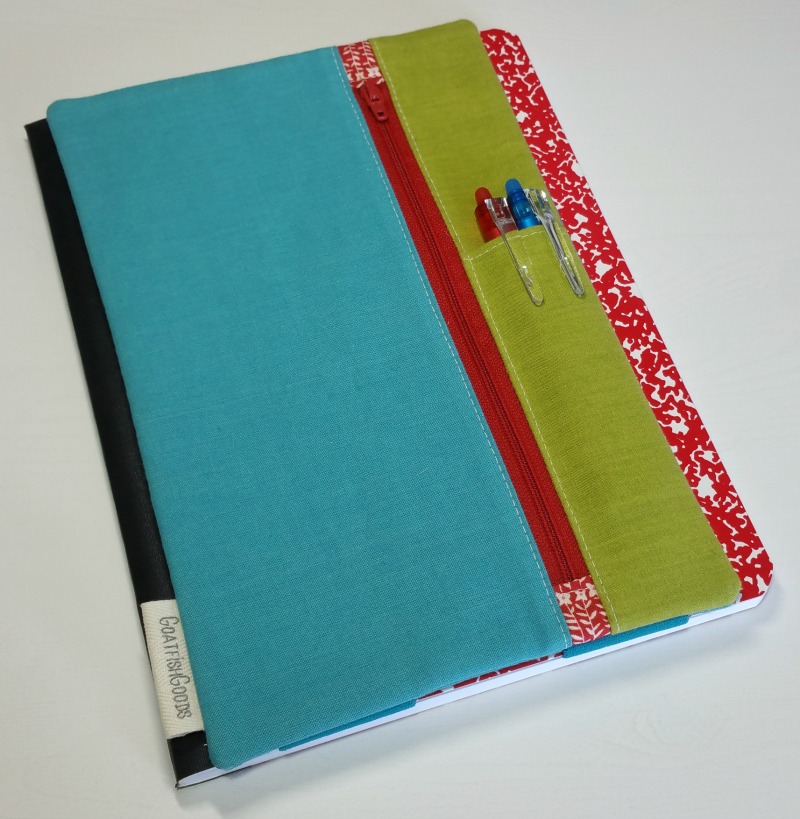 The Journal Sleeve pattern was written with the confident beginner sewist in mind.  I took extra care to describe each part of the construction process in detail and included a photo for nearly every step to make things super clear.  If you're anything like me, a visual approach makes all the difference!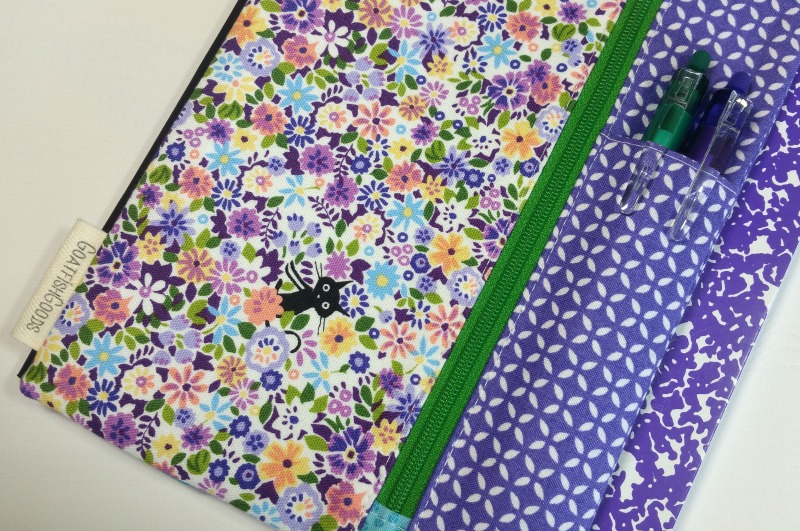 My goal was to create a versatile pattern that is both fun and frustration free regardless of your sewing experience.  Also, I've made sure to consider both the right AND left handed perspective when appropriate.  I'm left handed, myself, and know what it feels like to be left out… sniff.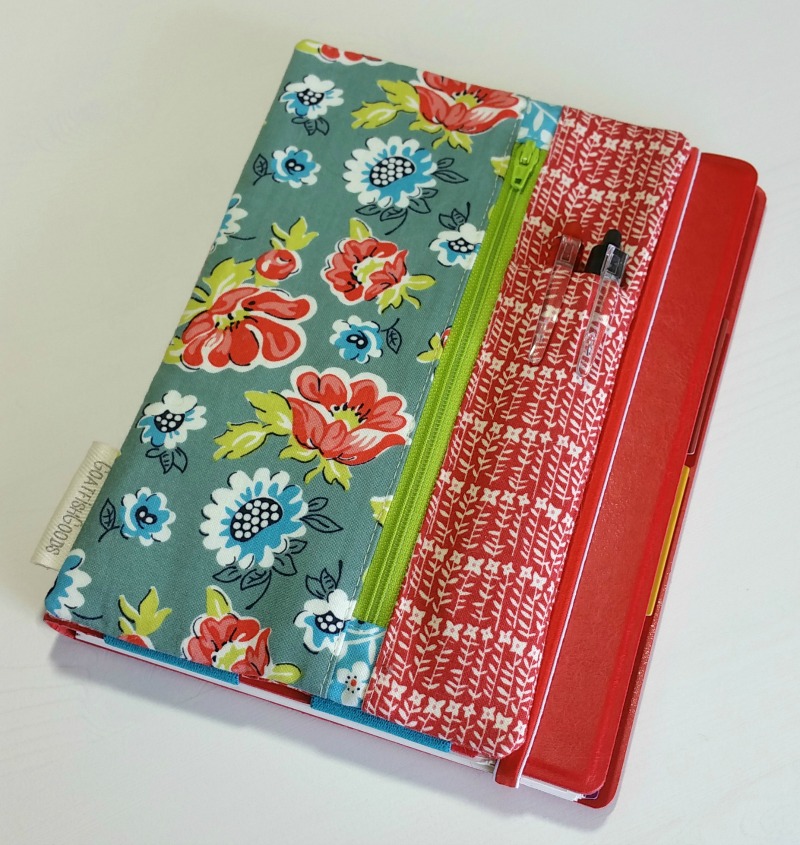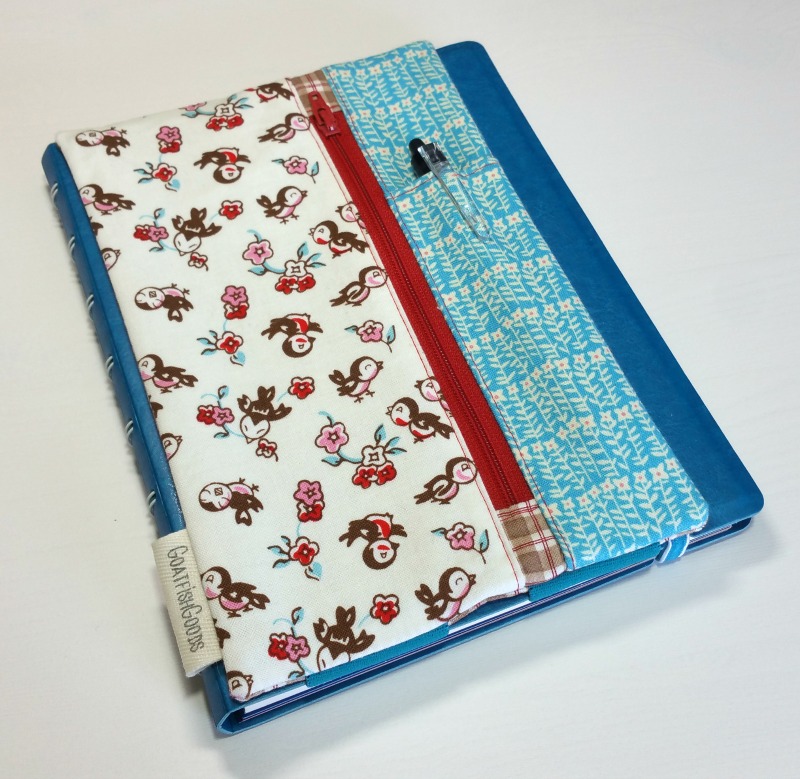 You can find The Journal Sleeve available as a PDF pattern in my Etsy shop.  I hope you make one for yourself and, if you do, may it be the first of many. Use #thejournalsleeve when sharing yours online… I'd love to see them!
If you have any questions or need help with the pattern, you can message me from Etsy. Happy sewing!